Hey everyone!
Thank you so much for your killer support so far! It seems that the worst is behind us now and we're also relieved to reduce our backlog of months. I daresay we're back on track but there are still some pending orders left that we intend to clear out in the next week or so. We've also managed to get our
US Indiemerch Store
up to date now with the latest products and will soon get the Europe store up to speed as well. Our priorities have been our customers but we're trying to cover all bases despite everything - we're technically still in lockdown if you would believe it but life goes on.

SPECIAL US STORE DISCOUNT COUPON - Just a heads up for you folks, for the first time our US store will have a discount coupon which will give you a cool 20% off on everything from August 10th but only for 10 days! Please use this coupon there -

TORUSSTORE


Again, it's valid only from August 10th to August 20th so do make the most of it!
As for the August offer, it's buy any three hoodies or long sleeves or T-shirts and get 1 free of your choice. The lowest priced merch item will be the free one of course, and like always, all you have to do is pay for only 3 and mention your free one in the order notes or you can contact us too. If you're looking to place a big order, you can buy 6 and get 2 free, and so on and so forth. Please bear in mind that this offer is valid only at our end i.e. valid on our main store (
www.tometal.com
) and Bandcamp (
https://transcendingobscurity.bandcamp.com
) only.
UPDATED YOUTUBE LIBRARY -
I sat down to make a proper playlist of our artists according to the kind of content we've put out and also according to the genres we're specializing in. It seems there's not the best idea out there about the kind of genres we work with but if you hop on to our official YouTube channel, you'll get a good idea of things. Please subscribe if you get a chance. Our link is not too difficult to remember either -
https://youtube.com/TranscendingObscurity
OUR SOCIAL MEDIA REACH GROWS!
It's been a long, arduous journey but we are growing on social media it seems! The Transcending Obscurity Records official
Facebook
page now has
20,000 likes
, made up of fans and band members and supporters from all over the world. Our
Instagram
page grows daily as well, and we have crossed
5000 followers
on the platform. Additionally, we have more than
11000 subscribers
on our official
YouTube
page, and we can't thank each of you enough for taking our brand of metal out to the word, and connecting it to so many new audiences. Without a doubt, we shall only grow from here, and there's lots of exciting times to look forward to together!
Please keep an eye out for contests happening soon on all our aforementioned social media platforms!


All Social Media Links -
Group -

https://facebook.com/groups/transcendingobscurityrecords
Facebook -

http://facebook.com/transcendingobscurityrecords
YouTube Channel -

https://youtube.com/TranscendingObscurity
Instagram -

http://instagram.com/transcendingobscurity
Twitter -

https://twitter.com/transcendingobs

Also we'll be sharing some

free download codes

for our newly released Sepulchral Curse release on our official
Transcending Obscurity Records Facebook group
, so get ready!
COEXISTENCE ANNOUNCE PRE-ORDERS FOR NEW
ALBUM
Pre-orders for the Italian technical death metal band Coexistence's upcoming album 'Collateral Dimension' are up now! This is the band's debut full-length. The album is something You can check out the the band's label sampler
AT THIS LINK
.
As with every album we release, we are bringing forward some fantastic looking merchandise for this release. This otherworldly artwork is the creation of Adam Burke (Coffin Mulch,

Vektor,

Lurk)
Genre - Progressive Death Metal
Release date - August 7, 2020
Formats - Digital / CD / CD Box Set / Black T-Shirt
For fans of - Beyond Creation, Cynic, Atheist, Hateful, Atræ Bilis, Inanimate Existence, Psycroptic, Obscura, Necrophagist
Italian technical death metal wizards

Coexistence

conjure up their highly awaited full length album after releasing a belter of an EP in 'Contact with the Entity'. Expectations were already sky high but it's safe to say that Coexistence have not only met them but also surpassed them by a huge margin with 'Collateral Dimension'. They've grown by leaps and bounds and this album here is nothing short of a marvel in comparison. There's controlled aggression and exquisite melodies, ensconced effortlessly in their elaborate, sinuous and ever-changing structures. The album is highly varied and incorporates everything you'd want from this style of technical death metal with a lot of curveballs thrown in to prevent complacency from settling in. It's an enchanting and rivetting experience from start to finish as you discover new facets every time. With a mind-blowing artwork from Adam Burke, the album is beautifully able to express its sci-fi-themed vision where this kind of music goes, with perfect production values ensuring that everything is clear yet powerful. This has already proved to be a good year for Transcending Obscurity for such forward-thinking death metal music goes, with bands like

Hateful,

Atræ Bilis

and even

Sepulchral Curse

paving the way for Coexistence's release and others such as

Depravity,

The Scalar Process

and

Revulsion.

Line up -
Alessandro Formichi - Drums
Leonardo Bellavista - Guitars
Mirko Battaglia Pitinello - Vocals, Guitars
Christian Luconi - Fretless Bass

Artwork by Adam Burke (Atræ Bilis, Imperialist)
Layout by Turkka G. Rantanen (Paganizer)
As always, we take special care with our digipak CD packaging and this one has embossing done for the logos, UV lamination on special parts of the artwork and a metallic effect on the whole thing to top things off.
This is a gorgeous limited edition CD box set that has embossing done for the logos and comes packed with the following high quality items -

- 8-panel digipak CD with embossing and UV / embossing
- Autographed card
- Album artwork badge
- Magnet
- Metallic sticker
- Bottle opener with key chain
These are high quality zipped hoodies having a front pocket logo print, with the album name printed on both the sleeves, and the main print by Adam Burke on the back. These are soft, cotton hoodies with a metal zipper.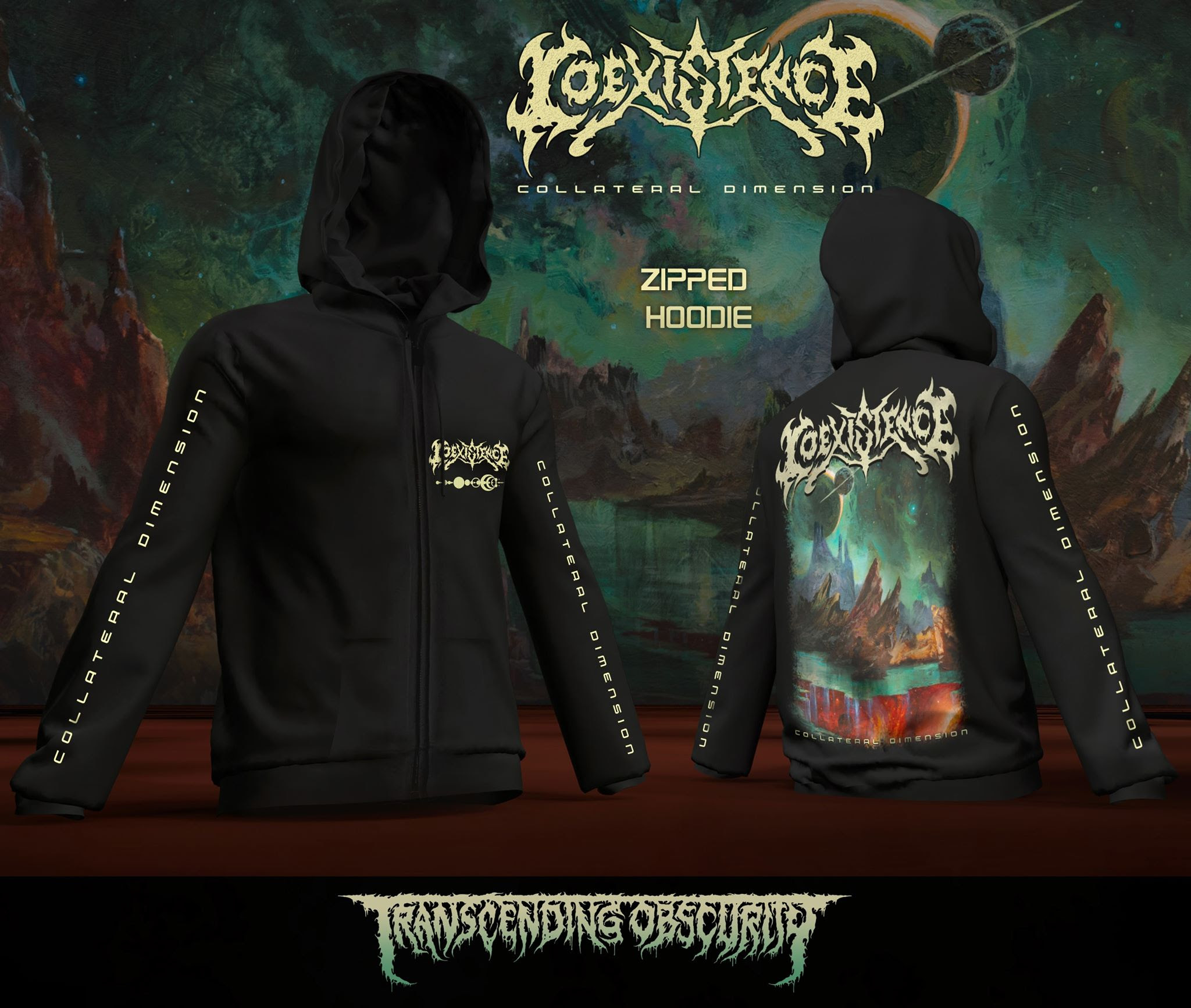 These are high quality, comfortable long sleeve T-shirts of 230 gsm thickness, while also being soft. There are prints on both the sleeves with the right sleeve having a spectacular vector-based design. And of course there's Adam Burke's artwork as the main print. These are limited to 50 nos.
Here's the album artwork T-shirt with a gigantic print by Adam Burke. These are printed on thick 230 gsm soft 100% cotton T-shirts, and frankly, look exceptional.
Official Store
|
Coexistence Bandcamp
DEATH COURIER
VINYL
PRE-ORDERS ARE UP NOW
We waited a while for this one, to save up some money to be honest, but we're ecstatic to announce vinyl for this fantastic release finally! There are three unique colour variants limited to 75 each and also three wooden box sets with engraving for the respective variants that are limited to 25 each!




We're opting for a solid wooden box for this spectacular looking album. It's legit wood and bigger and obviously stronger than any of our previous LP box sets. Moreover, it has a laser-engraved logo adoring a significant front area of the box. These are limited to just 25 per variants, so they're definitely worthy collector's edition additions!

This package includes the following items -
► Wooden box with logo engraving
► Gatefold LP with metallic embossing and UV lamination/fragrance
► Autographed card
► Large album artwork flag
► Album artwork fridge magnet


We've gone overboard yet again offering spectacular LPs in three different variants with colours pertaining to the stunning album artwork made by Misanthropic Art. We've used all of our experience to come up with these variants and while the actual LPs are likely to differ from the mockups here, they're bound to look exceptional. Each variant is limited to 75 copies (with 25 LPs reserved for the wooden box set editions), and won't be repressed. They come in thick gatefold sleeves with metallic nuclear-waste green embossing and special UV lamination effects; just imagine: a whiff of the perfumed UV effect is sure to take you right into an abandoned graveyard covered with plants and wild flowers on a dark moist evening!
.


Official Store
|
Death Courier Bandcamp
APHONIC THRENODY PRE-ORDERS FOR NEW RELEASE UP NOW!
We're thrilled to announce pre-orders for the gripping new ''The Great Hatred' album by international atmospheric death/doom metal band

Aphonic Threnody.

'The Great Hatred' is to release on October 16, 2020.
Genre - Atmospheric Death/Doom Metal
Release Date - October 16th, 2020
Record Label - Transcending Obscurity Records
For fans of - My Dying Bride, Paradise Lost, Noctu, Officium Triste, Poema Arcanvs, early Anathema, Illimitable Dolor, Towards Atlantis Lights, Et Moriemur
Members of

Towards

Atlantis Lights,

Dea Marica,

Arrant Saudade

and more collaborate to conjure up the finest kind of death/doom metal that encompasses the best qualities this style has to offer - stirring melodies, heaving riffs, immersive atmosphere, and some of the lowest, most anguished vocals possible alternating with lucid, spoken passages. None of it is overbearing or lingers on for too long as the songs waft through the doom vacuum, making their presence felt and imperceptibly changing something inside the unsuspecting listener. Much happens during the course of the hour and Aphonic Threnody don't follow a strict formula, leaving things open-ended and unpredictable as they keep changing things around without disrupting the emotional temperament. 'The Great Hatred' makes for an engaging listen and will make you come back to unravel its richly layered and elegantly intertwined compositions. It's akin to living life all over again. And again.
Line up -
Juan Escobar C. (Arrant Saudade) - Vocals, Bass, Guitar & Keys
Riccardo Veronese (Towards Atlantis Lights, Dea Marica) - Guitars

Artwork by Misanthropic Art (Xpus, Death Courier)
This is a gorgeous limited edition CD box set that has embossing done for the logos and comes packed with the following high quality items -

- 8-panel digipak CD with embossing and UV lamination
- Autographed card
- Album artwork badge
- Fridge magnet
- Metallic sticker
These are high quality soft cotton hoodies with a long lasting metal zipper. It comes with a beautiful full-detail album artwork print that's made by Misanthropic Art and has corresponding prints for both the sleeves, with the band logo in the front.
These are high quality, soft cotton long sleeve T-shirts that have a massive album artwork print designed by Misanthropic Art and prints on both the sleeves that have an interesting colour transitioning pattern.


Official Store
|
Aphonic Threnody
Bandcamp
SEPULCHRAL CURSE
VINYL
PRE-ORDERS ARE UP NOW
The LPs for Finnish death metal band

Sepulchral Curse's 'Only Ashes Remain' album are out now, and are available in three spectacular colour variants.
We've done our best to come up with some stunning colour variants for the LPs and moreover, we've gone overboard with the packaging by including not one but two alternate artworks in the gatefold layout which will have a UV embossing effect, in addition to a subtle metallic effect throughout. These are heavy gatefold sleeves and will capably support the beautiful LPs which are limited to only 80 per variant, not to be repressed, with 20 reserved for the LP box sets.
"Only Ashes Remain' which released late last month, opened up to a plethora of rave reviews:
- "a great purchase for any lover of good metal music" -
Metal Liluola (Finland) 9+/10
- "a fantastic Death Metal record" -
Nattskog (UK) 9/10
- "Huge debut. Simply awesome" -
Queens of Steel (Spain) 9/10
- "undoubtedly one of the best of the year" -
Dargedik (Spain) 8.9/10
- "achieves a level of bombast and overwhelming that envelops you in that spiral of sonorous violence "

-
Necromance (Spain) 8.5/10
- "should check out this recording" -
Bringer Of Death Zine (US) 8/10
- "a horny piece of dead steel that every scene-goer must know" -
Musik Reviews (Germany) 13/15
- "is a crushing Death Metal release at its core" -
Swallowed In Black 555/666
- "contemporary Death Metal productions with the earthiness and moldiness of Black Metal"

-
Stormbringer (Germany) 4/5
-
"sets a high standard for efficient song crafting" -
Doomed and Stoned
- "traditional death metal through and through." -
Third Eye Cinema
-

"should absolutely give these guys a chance" -
Hard Rock Info
- "have made ripples in the underground." -
Heavy Blog Is Heavy (US)
- "is a captivating, fascinating album that gets better with every listen" -
Wings Of Death (Netherlands)
- "get the fan by the heart and soul" -
Metal Addicts (US)
-"extremely rich, is catchy and effective!" -
Acta Infernalis (France)
- "album that keeps itself fully grounded in brutality." -
The Killchain (UK)
- "a really strong band" -
Zephyr's Odem (Germany)
- "a record that is truly exciting" -
Two Guys Metal Reviews (US)
- "an important arrow in favor of the European death metal" -
Disfactory (Italy)
- "Deadly metal that will bury you alive" -
Deadly Storm Zine
- "Highly recommended for loyal Death Metal fans" -
Dioses Del Metal (Spain)
-
"certainly the best death metal of 2020" -
Wormwood Chronicles (US)
- "unequivocally stands above the rest" -
Head-banger Reviews (US)
We're stoked to offer high quality wooden box sets for Sepulchral Curse's release as well. They'll have the logo engraved in a large size and this one is sure going to stand out in your collection. Please bear in mind that they're going to be strictly limited to 20 per variant and won't be repressed. This box set version will include the following -

► Wooden box with logo engraving
► Gatefold metallic effect LP with embossing and UV lamination
► Autographed card
► Large album artwork flag
► A3 size poster
Official Store
|
Sepulchral Curse Bandcamp
JUPITERIAN RELEASE CRUSHING NEW VIDEO
Brazilian doom heralders

Jupiterian have released a seizure-inducing new official video for their

Earthling Bloodline

track. You can check out the video for this track, from their 'Protosapien' album
AT THIS LINK
,
or by clicking on the image below.
Jupiterian Bancdamp
SEPULCHRAL CURSE UNLEASH NEW VIDEO
Finnish death metal propagators Sepulchral Curse have released a fittingly savage new official video for their song Dead Stars Drawing Spiral. You can check out the video for track, from their 'Only Ashes Remain' album
AT THIS LINK
, or by clicking on the image below.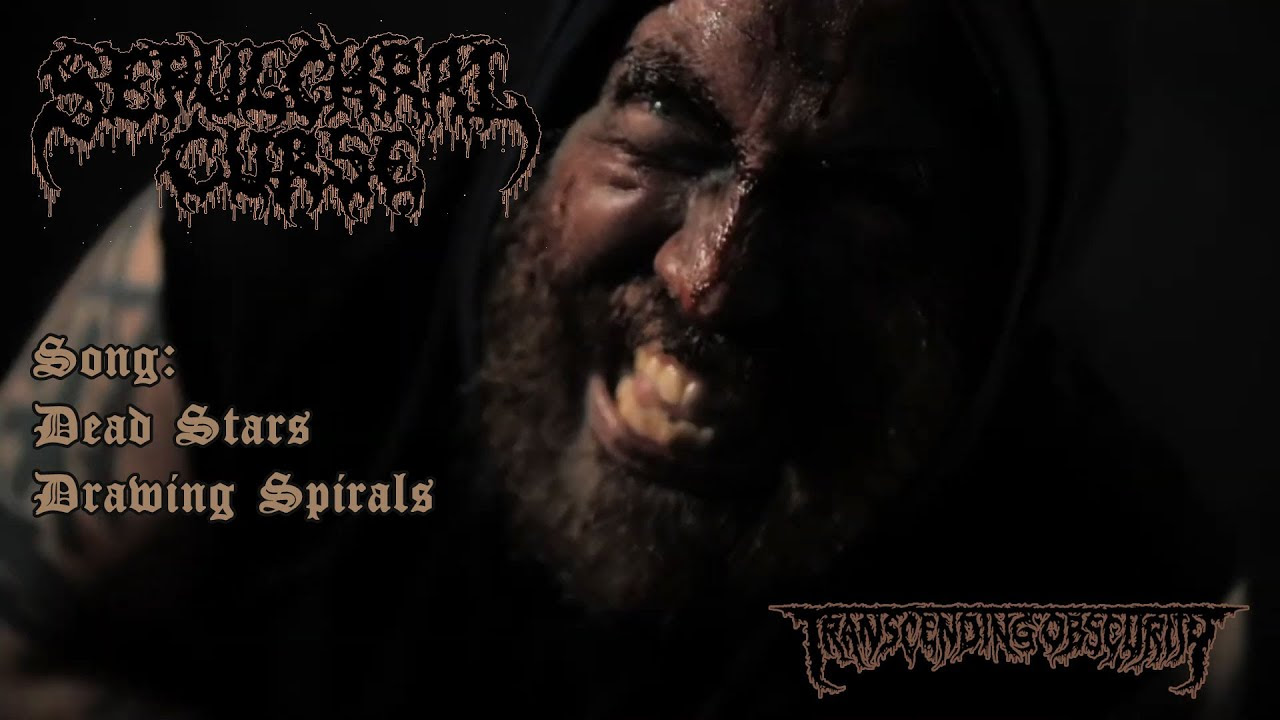 Sepulchral Curse Bandcamp
Thank you so much fellas! I'm sorry the newsletter had to be so long but hopefully things will settle down in the times to come, even though we've revealed two artworks of upcoming releases and it's got everyone going in a frenzy.

Depravity (Australia) - Grand Malevolence (Brutal/Technical/Dark Death Metal)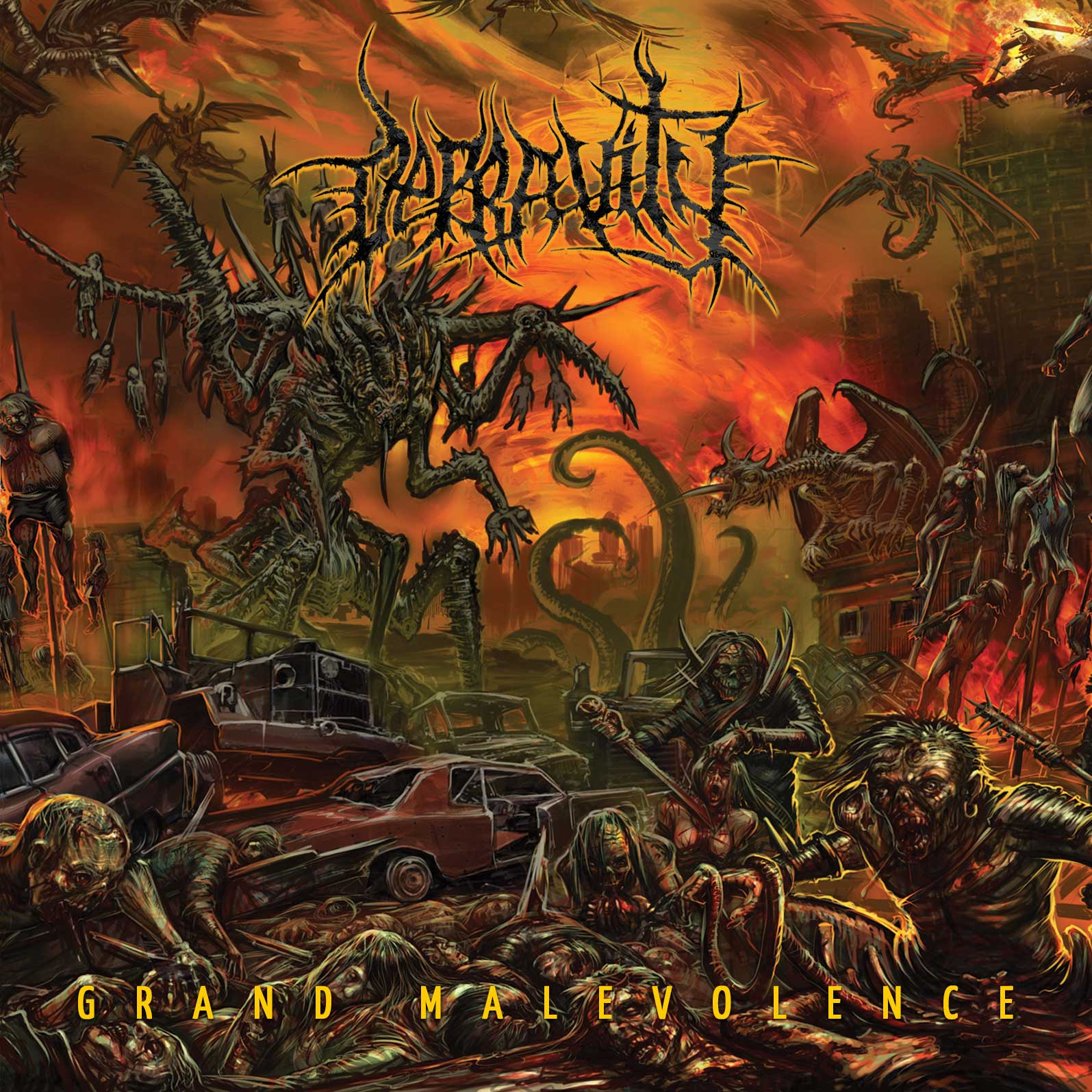 Coffin Mulch (UK) - Septic Funeral (Old School Death Metal)


Next week we'll be revealing some info on the upcoming and highly awaited new

Heads For The Dead

full length! Stay tuned folks!

Thanks once again and cheers!
Kunal Choksi
Transcending Obscurity Records
Official Site
|
Bandcamp
|
Facebook
|
YouTube
|
Instagram
|
Twitter
Official Jupiterian Video Stream
Official Hateful Video Stream
Official Coexistence Video
Official Hateful Video Stream
Official Coexistence Video Stream