NECROPHOBIC RELEASE NEW ALBUM
"DAWN OF THE DAMNED"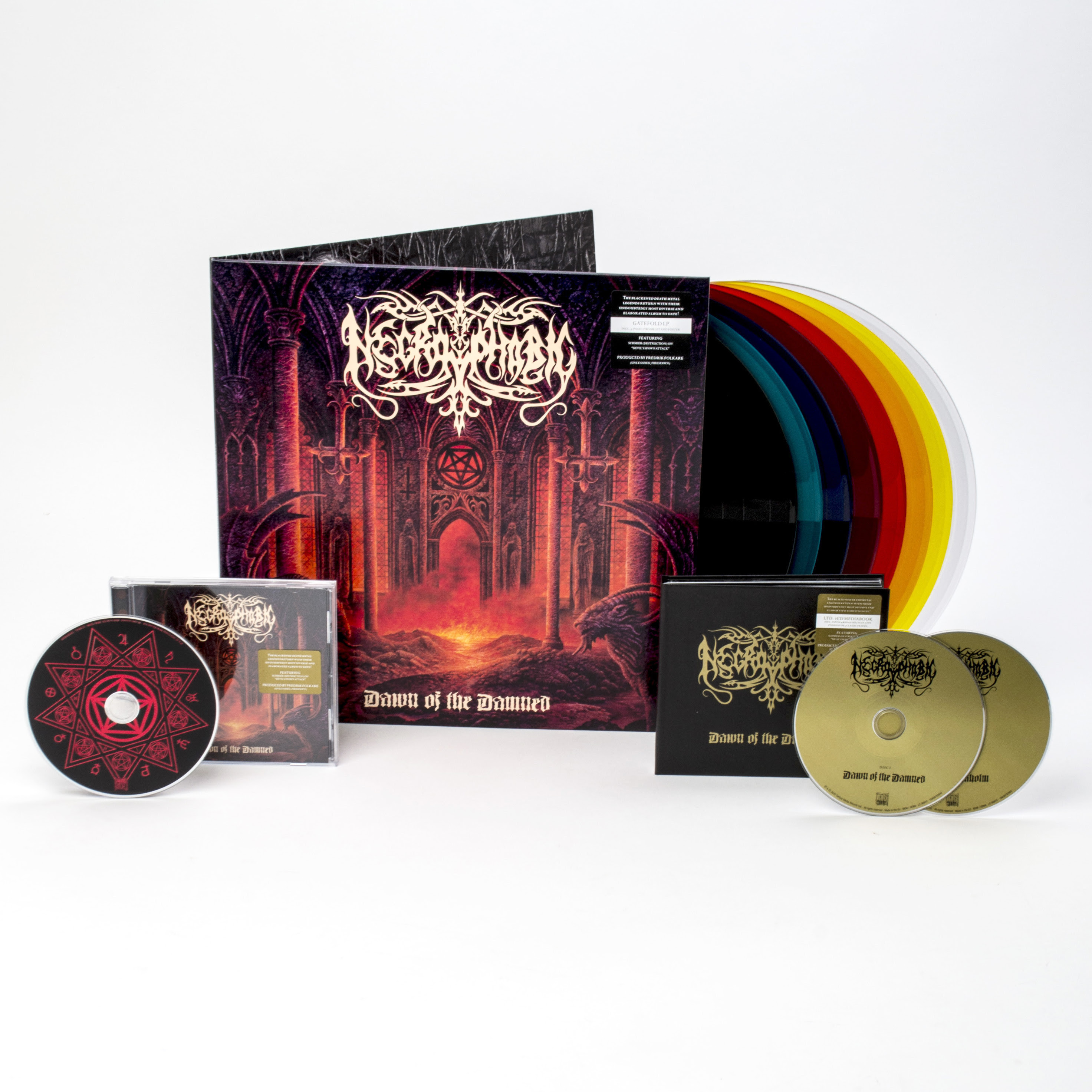 "Dawn of the Damned", which was recorded and mixed by Fredrik Folkare (Unleashed, Firespawn, etc.) and which once again comes with artwork by Kristian "Necrolord" Wåhlin, will be available as Ltd. 2CD Mediabook & Patch, Gatefold colored & black LP with LP-Booklet & Poster, Standard CD Jewelcase and Digital album and is ready for pre-order HERE
The album's limited coloured vinyl options are the following:

Transp. Magenta vinyl: CM Webshop - 100x copies
Clear vinyl: CM Distro - 200x copies
Transp. Petrol Green vinyl: Cudgel - 200x copies
Transp. Orange vinyl: EMP - 200x copies
Transp. Blue vinyl: Nuclear Blast - 200x copies
Transp. Sun Yellow vinyl: Sound Of Records - 200x copies
Transp. Red vinyl: Band Webshop - 200x copies HERE
With thirty years of active, nefarious service under their bulletbelts, NECROPHOBIC are undisputed legends of the death and black metal underground. Formed in 1989 by drummer Joakim Sterner, the Stockholm blackhearts propagated a singular and fearless vision from the very start, confirming their prowess with now legendary debut album The Nocturnal Silence in 1993.


Despite numerous line-up changes and moments of turmoil, NECROPHOBIC's dark light has never dimmed. As a result, when the band's most efficacious line-up reconvened for 2018's "Mark Of The Necrogram", it was obvious to fans and critics alike that the Swedish quintet were back to the blistering form that first cemented their reputation. With guitarists Sebastian Ramstedt and Johan Bergeback back in the fold after a five-year hiatus, it was a self-evident career peak for all concerned. Not just the best sounding record of the band's career, but one of the most monstrously dramatic and destructive records of the decade, it made the prospect of the next NECROPHOBIC album even more mouth-watering. Fast forward to 2020 and chief songwriter Ramstedt has summoned another breath-taking eruption of otherworldly malice, this time bearing the title "Dawn of the Damned".
ZSK RELEASE NEW SINGLE AND OFFICIAL MUSIC VIDEO "SAG MIR WIE LANGE"!
German Punk Rock Band ZSK release their first Single & Official Video "Sag mir wie lange" from their upcoming album release "Ende der Welt". The track was co-written by US Punk Rock Band Antiflag and remembers the annual of last years anti-semitic attack in Halle, Germany. Pre-Order has already started!


The album's limited coloured vinyl options are the following:

Splatter vinyl: ZSK shop - 500x copies
Yellow vinyl boxset: ZSK shop - 300x copies
White vinyl: EMP - 200x copies
Gold colored vinyl: CoreTe - 100x copies
HAVOK RELEASE OFFICIAL MUSIC VIDEO FOR "FEAR CAMPAIGN"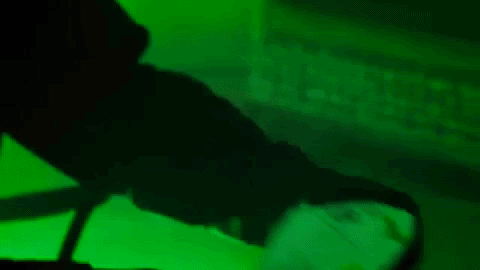 Colorado-based thrashers Havok release a brand new music video for the song "Fear Campaign", taken off their current record "V", which was released earlier this year.
Havok guitarist/vocalist David Sanchez comments: "Although it was written in 2019, "Fear Campaign" sounds like it should be the theme song for 2020. The lyrics seem to become more and more relevant as the weeks go by. In the video, we wanted to capture the manic nature of media, propaganda, and other forms of mind control that have plagued civilization for thousands of years. The fear campaign appears to be at an all-time high right now and the only way to end it is to stop being afraid. Reject fear."
Check out the official music video for "Fear Campaign", directed by K. Hunter Lamar and produced by Digital Myle, HERE


"V", Havok's 5th studio album and relentless follow-up to 2017's "Conformicide" effort, was engineered, mixed, mastered by Mark Lewis (Cannibal Corpse, The Black Dahlia Murder, etc.) and showcases stunning artwork by Eliran Kantor (Testament, Hatebreed, etc.).
Get your copy below!
Misery Index sign with Century Media Records:
Century Media Records are proud to welcome US death metal/grindcore veterans MISERY INDEX to its worldwide family! Active since the early 2000s, MISERY INDEX have established themselves as a stronghold for outspoken, politically charged lyrics and savage yet surgically precise metal, releasing six studio albums, several EPs and performing well over 1.000 concerts in 44 countries to date.
Now, the band has teamed up with a reliable new partner for the years to come.
"We are very excited to spew forth our next batch of vitriol with our good friends at Century Media. It is a massive pairing for a new chapter! Respect!" – MISERY INDEX
Mimi Barks signs to Century Media Records:
"Diversity in Extremes" – Century Media Records has always stayed true to their original motto offering a diverse range of extreme music. In 2020 this means another facet by throwing the London based trap metal artist MIMI BARKS into the mix.
MIMI BARKS kicked off her career in Berlin where she started experimenting with a unique mix of trap and metal, adding her trademark ferocious and raspy vocals. After relocating to London in 2 019 she finalized her debut solo EP "Enter The Void" that added a female twist to a male dominated scene. Since Century Media Records has always been a breeding ground for female artists we are more than happy to welcome another visionary that is oscillating between genres.
GH

Ø

STKID ft. J

Ø

HNNY 3 TEARS

THIS IS N

Ø

T H

Ø

LLYW

Ø

Ø

D

Watch GHØSTKID's new video for "THIS IS NØT HØLLYWØØD".



VOIVOD
THE LOST MACHINE - LIVE

Watch the new official video for Voivod's "The Lost Machine - Live" from their upcoming Album "Lost Machine - Live". Click below to check out all available formats!