Slipcase CD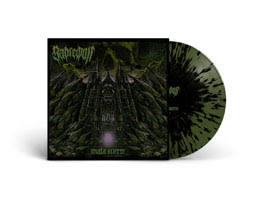 180 Grams LP (Red/Black Marble vinyl)
MC
180 Grams LP (Black vinyl)
180 Grams LP (Neon Yellow vinyl)
T-Shirt
Bloodletter pre-order online now!
Bloodletter hail from Chicgo, Illinois and deliver raging thrash metal with slight crossover hints. Now, they are out to teach lowly sinners that fast, melodic thrash tunes are here to stay and condemn all who listen to a damn good time.

Pre-order here:
https://napalmrecords.com/english/bloodletter


Shipping information
Costs for shipping & handling you can find on the table here. The data from Europe and World are specified. To calculate the correct postage costs, you may enter your shipping address at the bottom of the shopping cart, and we will automatically calculate the best shipping method for you or you simply click on "Check-Out" and step 3 will show you the postage costs.

All orders will be shipped from the Napalm Records warehouse in Eisenerz, Austria. The delivery time depends on the distance to the specified delivery address.