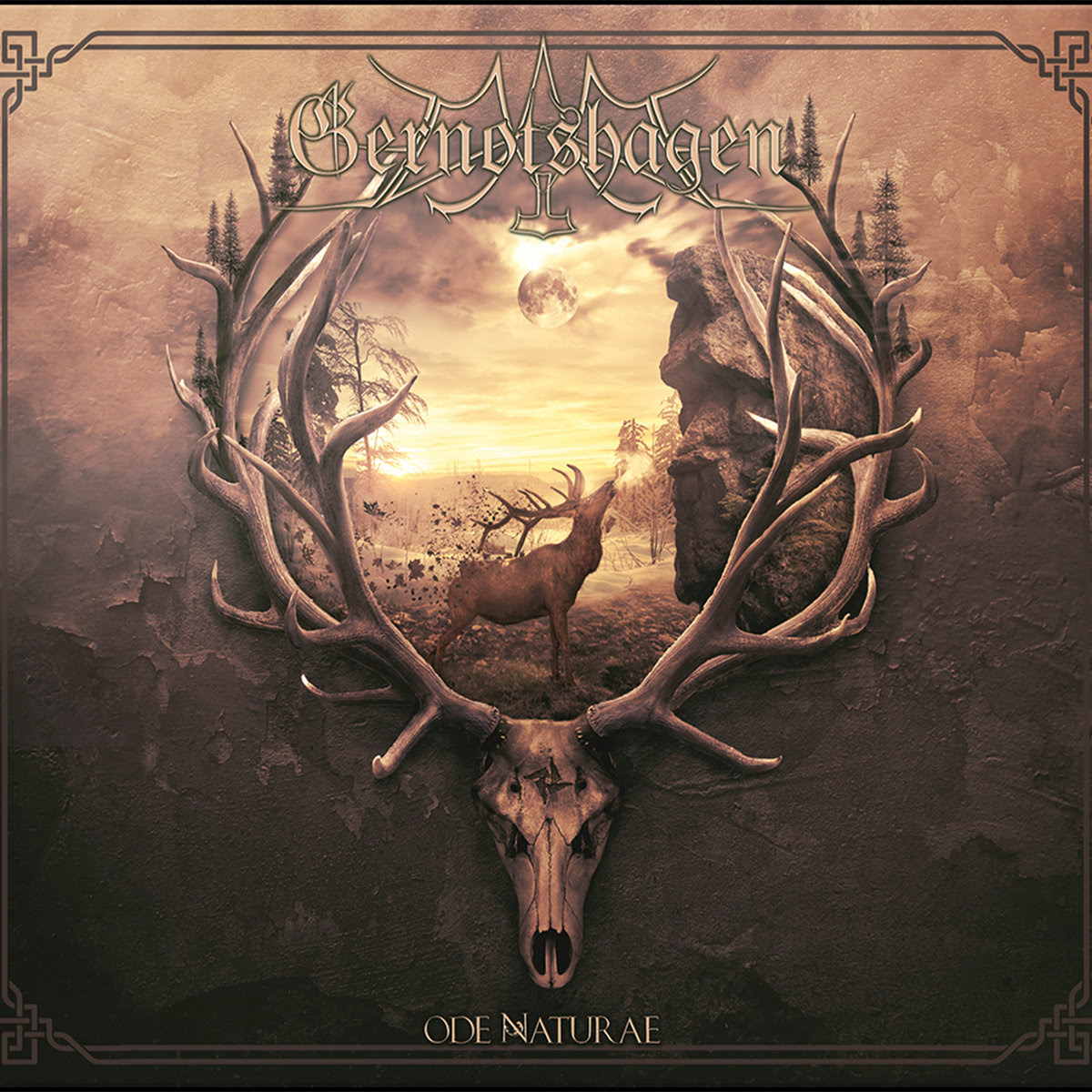 Gernotshagens music could be described the best way as nature-based,dark, mystical Metal which is highly influenced by Black Metal with some folklorist pagan roots.
Spherical keyboards meets melodic guitars, pulsating drums and extremely diversified vocals which can offer the whole range from worn clean parts over harsh screams and aggressive growls even to throat singing.
Gernotshagen - Ode Naturae
24.07.2020
Pagan Black Metal out of Thuringa!
LINE-UP
Askan ~ Vocals
Daimmonicon ~ Rhythm Guitar
Roman ~ Lead Guitar
Marcus ~ Drums
Steffen ~ Bass
Sebastian ~ Keyboards
Check out the video!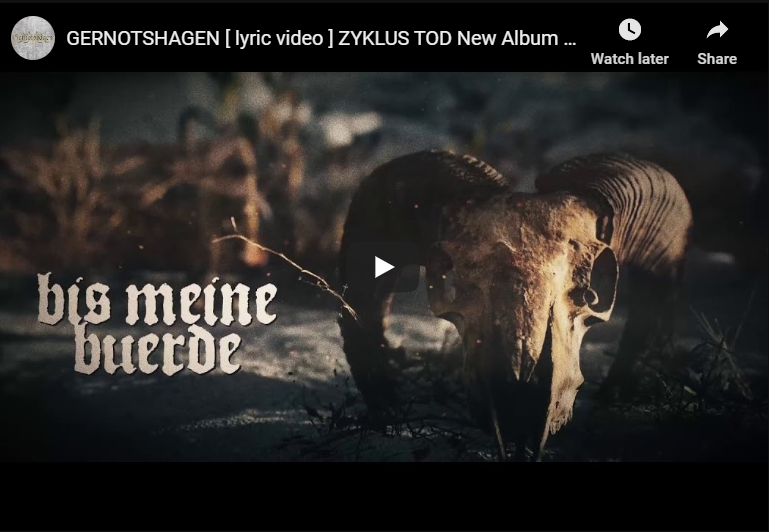 BAND BIO
20 Years ago, inspired by the myths, legends, and history, began the musical journey as Gernotshagen! With three albums we went through an exciting development. We went through occupation, two changes and gained a firm place within the scene of Thuringia and Germany!

With the upcoming album we will reposition ourselves once again!
"ODE NATURAE"
RELEASE DATE 24.07.2020 / LABEL: SELF RELEASED
1. ERWACHEN - 02:39 MIN
2. EIBENGANG - 08:21 MIN
3.EISENWALD - 05:07 MIN
4.BLUT FÜR DIE MEUTE - 08:08 MIN
5.FAHLE WEGE - 07:16 MIN
6.ZYKLUS TOD - 09:05 MIN
7. WILDNIS - 08:26 MIN
8. TRANSZENDENZ - 17:47 MIN
RECORDED @ SACHSENKLANG STUDIO/ LEIPZIG, UWE HAVERS
MIX, MASTER @ KLANGSCHMIEDE E/ MELLRICHSTADT MARKUS STOCK
CONTACT
KONTAKT@GERNOTSHAGEN.DE
Links:
WWW.GERNOTSHAGEN.DE
https://www.facebook.com/gernotshagen
www.instagram.com/gernotshagenmusik
https://gernotshagen.bandcamp.com/
https://open.spotify.com/artist/7orbTOGaJlQeeabID10JF9
https://www.deezer.com/en/artist/470991
https://music.apple.com/us/album/ode-naturae/1519832059