TRIBULATION - RELEASE SINGLE & VIDEO TO "HOUR OF THE WOLF"
Sweden's TRIBULATION launched the second single "Hour of the Wolf" from their upcoming album "Where the Gloom Becomes Sound", which will be released via Century Media Records (worldwide excluding North America) on January 29th, 2021.

Watch the video directed by Gustav Öhman Spjuth / Fanny & Alexander Productions HERE
TRIBULATION commented: "The Hour Of The Wolf is upon us! Feast your eyes on this, the second single of our upcoming album…".
You can still check out the album's first single "Leviathans" HERE
TRIBULATION entered Linus Björklund's Studio Ryssviken in April and exited (informally) nearly two months later. The group - guitarists Adam Zaars and Jonathan Hultén, Johannes Andersson (vocals/bass), and Oscar Leander (drums) - used the first 10 days of their studio time to rehearse. Once the bone-oil had sufficiently run its course, the group and co-producer Jamie Elton started to hammer into the rudiments of the recording process. Elton, who also serves as TRIBULATION's soundman and is a long-time friend, took the reins from Martin Ehrencrona, who helmed the 2018 Down Below sessions. Together, they crafted a well-appointed production, one that's luxuriously grim and auricularly inviting. "Where the Gloom Becomes Sound" was then given to Grammy-nominated producer Tom Dalgety (Ghost, Rammstein) to mix at Psalm Studios. Once the mixing was finished - Dalgety would send over versions from his studio in Wales - TRIBULATION re-enlisted Magnus Lindberg at Redmount Studios in Stockholm to master.


"Where the Gloom Becomes Sound" will be available in the following formats:

* Ltd. Deluxe bone colored LP & Bonus Zoetrope LP Artbook feat. bonus tracks
* Ltd. CD Mediabook feat. bonus track
* Standard CD Jewelcase
* Ltd. black LP with 16-page-booklet
* Digital Album
* Ltd. deep blood red LP with 16-page-booklet - limited to 200 copies, only available at CMDistro EU
* Ltd. dark green LP with 16-page-booklet - limited to 400 copies
* Ltd. transp. red LP with 16-page-booklet - limited to 100 copies, only available at Kingsroad
* Ltd. transp. magenta LP with 16-page-booklet - limited to 200 copies, only available at Bengans
* Ltd. transp. sun yellow LP with 16-page-booklet - limited to 100 copies, only available at CMDistro EU
* Ltd. trans. petrol green LP with 16-page-booklet - limited to 200 copies, only available at EMP
* Ltd. neon orange LP with 16-page-booklet - limited to 200 copies, only available at Nuclear Blast
"Where the Gloom Becomes Sound" is also available for pre-order in its various formats below!
BAEST RELEASE FIRST SINGLE "ABATTOIR" FROM THEIR NEW ALBUM "NECRO SAPIENS"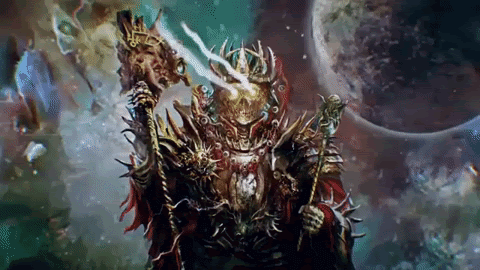 Danish Death-Metal BAEST announce the release of their new studio album "Necro Sapiens" coming out on March 5th while dropping the bone-crushing first single "Abattoir".

The band comments:
"Necro Sapiens is ultimately the most BAEST-sounding record. The influences are there, but this is by far the record, where we sound the most like ourselves. The best BAEST there is!"
About "Abattoir:
"Far from earth and out of reach, The Abbatoir lays the foundation of the necro sapiens enslaved existence. A nocturnal breed inhabits this parliament, who has one goal in sight; misanthropic and totalitarian domination."
BAEST come from Aarhus in Denmark and have successfully established themselves as one of the country's most promising metal acts in recent years. While deeply rooted in straight-forward classic death metal inspired by genre legends like Dismember, Entombed, Morbid Angel, Death, and Bolt Thrower, the 2015 formed band evolved from a Danish underground phenomenon to an internationally touring act (2018 tour with Abbath, 2019 EU/UK trek with Decapitated). Also, at festivals like Summer Breeze, Copenhell, Ruhrpott Metal Meeting, Roskilde, they left audiences impressed and begging for more. After their already praised debut album "Danse Macabre" the band took it to the next level in 2019 and delivered "Venenum" where they refined their already steamroller-like signature sound.


With the expectation-bar already set so high for their next record BAEST truly drops their most anticipated and most important album so far. Stay tuned for more info!
Find the new visualizer video for "Abbatoir" HERE
CRYPTOSIS - RELEASE SINGLE & VIDEO TO "PROSPECT OF IMMORTALITY"
Dutch futuristic multi-metal eruption CRYPTOSIS are proud to present you the video to
"Prospect of Immortality". Check out the video HERE

Cryptosis comments:

"Prospect of Immortality is a song in which we used an experimental approach of songwriting. In contrast to other material, this song is a lot more atmospheric and doesn't make use of a clear verse/chorus structure.
The lyrics are written as a suicide note by a person who can no longer cope with the 24/7 surveillance and human experiments that she is being subjected too. The experiments and lost sense of reality has caused her to believe suicide is the only way out. Trapped inside a continuous cycle of endeavours, she is unable to succeed. The song consists of 5 chapters, each representing a different part of her reality."
Make sure to check out the previously released video to "Decypher" HERE
ENFORCED - UNLEASH "HEMORRHAGE" 1ST SONG TAKEN FROM "KILL GRID"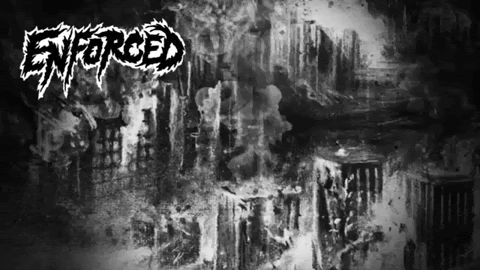 Virginia-based crossover maniacs ENFORCED open their Century Media account with their blistering new album, "Kill Grid". Informed by an incredible cross-section of extremes - from thrash and punk to death metal and hardcore - the emergent outfit drop a nine-song cluster-bomb of thrashing death on apathetic times.
Now they are unleashing a first taste of "Kill Grid", check out the visualizer clip for "Hemorrhage" that will pay extra detail to the striking artwork by Joe Petagno (Motörhead, Vitriol and many more) HERE
The band comments on the track:
"The first half is about the death of innocence, or the death of an innocent person, due to the surge of distrust, outrage, and skepticism of a society", says Knox Colby (vocals). "While people arrogantly and pompously saber rattle over trivial things, real people are getting hurt and caught in the crossfire." Guitarist Will Wagstaff further explains: "Musically we wanted to write a song that was driving and pummeling and the original vibe to the beginning was 'Death Camps' Cro-Mags inspired. This was one of the first songs written and completed for the album."


Preorders will be launched in early 2021.


"Kill Grid" came together over a two-year period while ENFORCED were marauding halls and dive bars across the East Coast and Canada. Indeed, inspiration came from different directions, but playing live with bands like Sacred Reich, Red Death, Iron Reagan, All Out War, and Integrity shaped what was to come out of the Richmonders. While it was the previous output that attracted the attention of Century Media, it's "Kill Grid", that's going to put ENFORCED on top-lists of circle pit lunatics around the globe. To track their sophomore full-length, ENFORCED enlisted long-time friend and studio maven Bob Quirk (Iron Reagan) to engineer, as well as Philadelphia-based studio whiz Arthur Rizk (Power Trip, Cavalera Conspiracy, Pissed Jeans, Eternal Champion, Ghostemane, Code Orange) to mix and master.
Venom Prison signs to Century Media Records:


Garnering press-raves including: "VENOM PRISON have captured the hearts and minds of many fans of extreme music since bursting onto the scene in 2015." (Metal Hammer UK), "Nothing shy of absolutely destructive in the best way." (Revolver). And placing #4 on Kerrang!'s list of "The 50 Greatest Death Metal Bands Right Now", UK extremists VENOM PRISON are taking their next step with their new label home, Century Media.


Commenting on the signing, VENOM PRISON, who are busily writing their third full-length LP say:
"We are proud to announce that VENOM PRISON has signed with Century Media Records for a worldwide deal. This deal marks the beginning of a new chapter for VENOM PRISON and we are honoured to call Century Media our home, which we look forward sharing with some of the most iconic artists in heavy metal, as well many of our talented friends."

EYEHATEGOD signs to Century Media Records:


The quintessential Southern sludge band (Pitchfork) that Rolling Stone dubbed one of "America's great live bands", have returned to Century Media Records, with an eye towards a Spring 2021 release for the band's first album in seven years: A History of Nomadic Behavior (date TBA).



A joint statement from the band on the band and label reunion:

"EyeHateGod are pleased to announce we've signed a licensing deal with Century Media Records USA and Europe...! We welcome the new changes along with the new year coming, and want this union to benefit everyone involved, especially our rabid and disturbed fans across the globe!"